Overview
Choosing Column Type 1 in Column Definitions will mean that the full Item Code is used to provide Data in the Crosstab Report for this column.

Creating the Item Code
Press the Browse Button to choose the Code using the Crosstab Column Editor or enter the item code manually with or without wildcards (i.e. ???).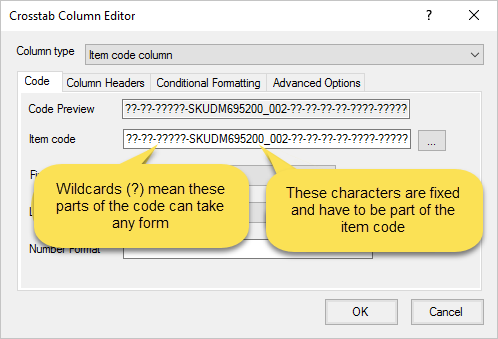 For other Column Types, see Crosstabulation Column Types.