Overview
The Run Task page:
shows you the action you have set up to perform and the selections made
allows you to run the task
shows you the results of running the task
Running the Task
To run the task, on the Run Task page select the Run [task type] button above the tasks selections.
Once the task has completed (or failed), information regarding the number of Source Records found, Records created, Records skipped (importing tasks only) and the number of Records with errors will be shown along with any warning messages.
Saving the Task Results
After running the task an additional button will appear on the Run Task page, Save Results. This lets you save the Summary and Messages output to a file - often useful for Support.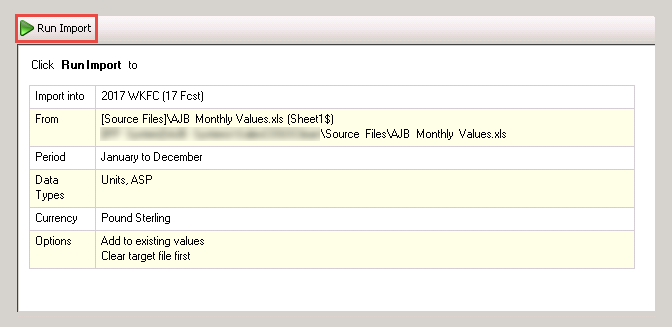 These results remain available if you go forward in the wizard and then come back to this page, but will disappear if you go back in the wizard past this step.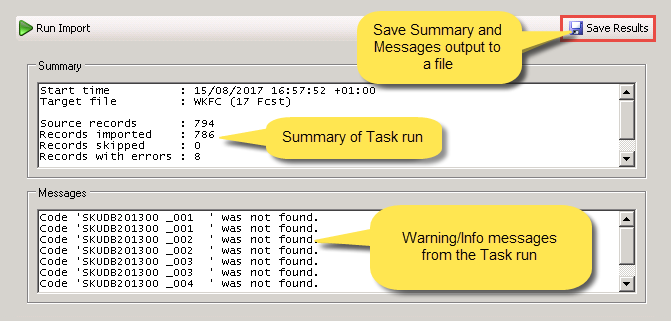 Warning Messages
If the Messages box is showing information after running your Task, you should check the output to ensure that all parts of the Task were successfully completed and refer to the relevant Task page being run for any messages shown: