Overview
You may wish to view your data in graphical format before finalising your forecast modifications.  This is a quick and simple process in IFP.
Graphing Forecast Data

Selected Items
To graph data for one or more products proceed as follows:
Select all complete rows for each relevant product in the Forecast Editor
Click Report > Graph > Selected Items
 
This will display a graph similar to the below, showing all selected data: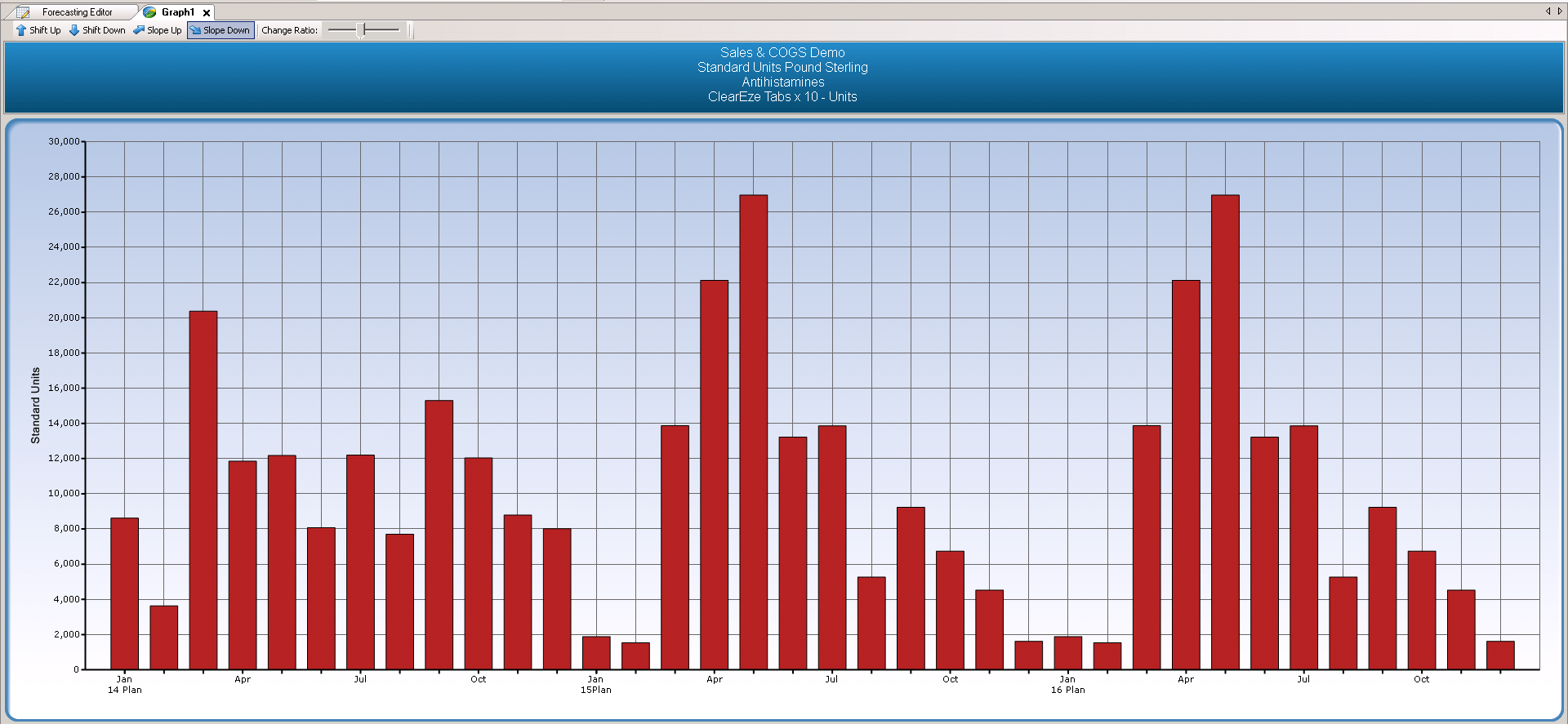 Compare Files
To compare the different files displayed in a Forecast Editor in the form of a graph, select any relevant data you wish to display, and click Report > Graph > Compare Files. This is known as a Series Comparison Graph.
The example below shows the same selected data as before as a year-on-year comparison: 



Here the first columns are 2014 Plan, the second are 2015 Plan and third are 2016 Plan, as can be seen in the key at the top of the graph.
Graph Types and Styles
The above graphs show the default column chart graph type. You can change the type of graph used, or the style of the graph type being used.
The below image shows modifying a graph from a Column type to a Line type: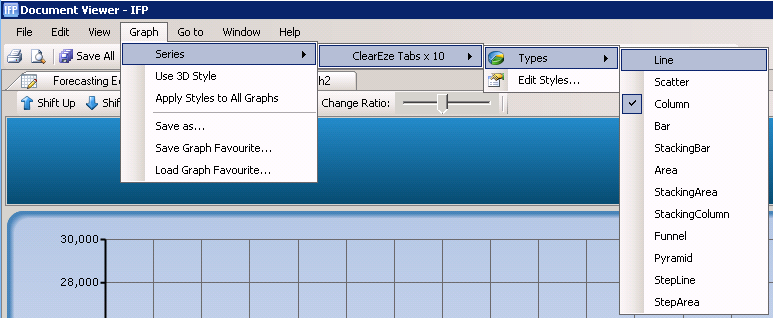 This produces the graph below. It shows the same data as our first graph example, but in a different format: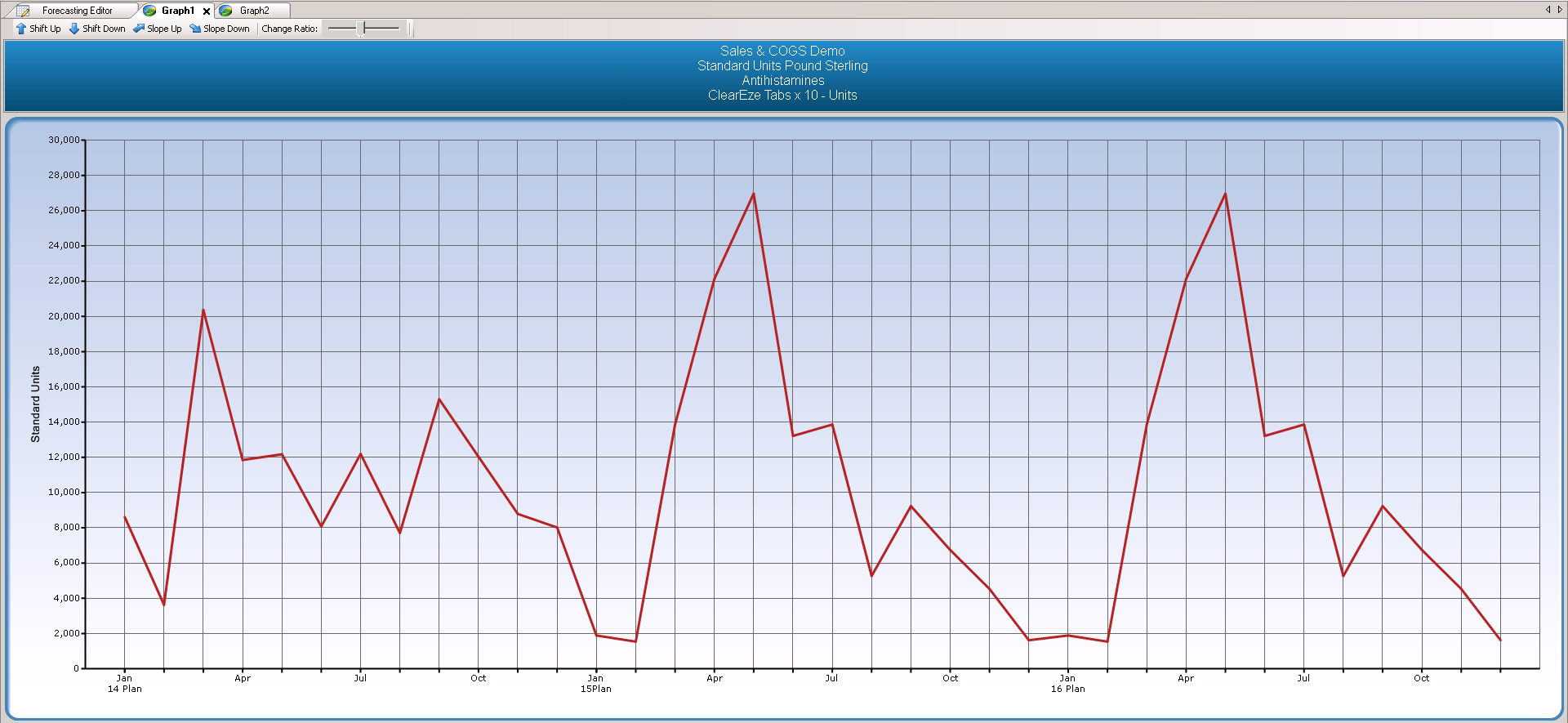 Graph Favourites
You may save graph type and style options in Graph Favourites, to quickly access and apply to data in the future. A number of commonly used graph favourites are already available.
To use a pre-defined graph favourite, select Graph > Load Graph Favourite: